Before this topic, I want to say this is problem is a matter of perference and conditions. Wig and Hair Bundles are similar, but it also have some difference. The biggest difference between the wig and extension is the portion of the head that the Peruvian Hair accessory covers. Wig covers a woman's entire scalp. Hair extensions cover only a portion of the scalp. Hair extensions sometimes might not cover any of the scalps and could simply be used to extend the length of the woman's Brazilian Hair.
If you have lost the majority of your hair, or if your hair is too short to use the bonds, wig is the best choice. And if you do not want spend long time to style the Human Hair Bundles, wig is also a good choose, especially in winter, wig is a like a cap, you can feel a little warmer when you wear it. Wearing wigs can be used to change hairstyles quickly. It's a quick and easy way to change your style! Can change hairstyles quicker than if you were wearing hair extensions. Wigs have a longer lifespan compared to hair extensions because they can be taken off at night thus reducing hair friction leading to quicker aging of the hair. It is quick and easy to put on compared to the hair extensions.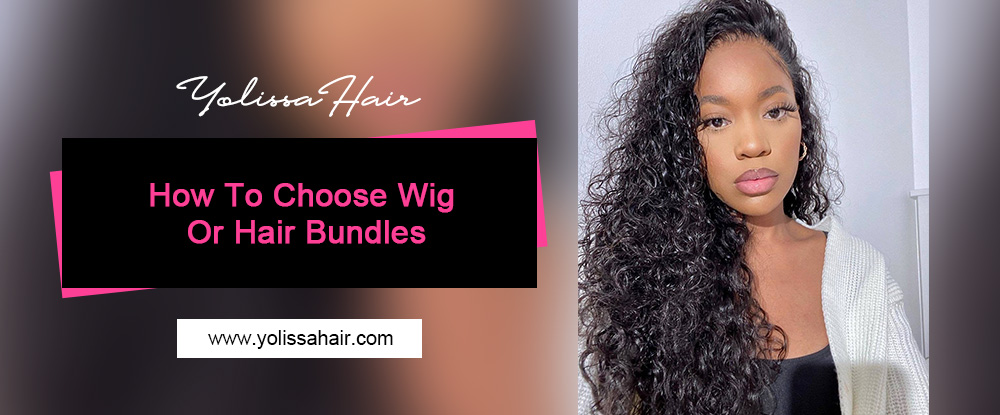 But someone perfer to choose hair extensions, the reason is it looks and feel natural, especially when you wear 100% remy hair. And you maybe think it is more secure since it is attached to hair strands. The advantage is human hair extensions can easily be curled, straightened, and styled according to the desired hairstyle. Natural looking compared with wig, because they work with your existing natural hair. It just adds extra volume and length. But it also have some disadvantages, like the lifespan is shorter than wig, because you can not take off it at night, except you choose clip in hair extensions. And generally speaking, it is expensive than wig, especially when you choose 100% remy hair, which price is much higher than wig.